Fussie Cat Peach Soybean Litter 7L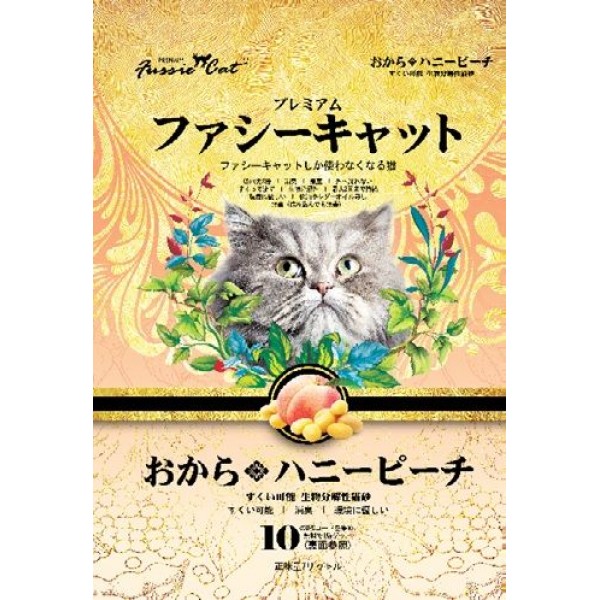 Advantages of Soybean Cat Litter
3x more absorbent

Eliminates odors

99.9% dust free
No tracking

Scoop and Flush

Biodegradable
Last up to twice as long
Environmental friendly
No pine or cedar oil
Non-toxic (safe if indigest)
Directions of Use
Pour a two inch layer of Fussie Cat Litter into a clean litter box, Fussie Cat Litter is naturally deodorizing and will control odors effectively when without scooping.
For best odor control and your cat's comfort, scoop and flush solid waste daily. Fussie Cat Litter are completely biodegradable and flushable in small quantities (1-2 oz per scoop with multiple flushing between).
Used Fussie Cat Litter can be dumped into your compost pile where they will naturally break down into mulch.