Fussie Cat Enchanted Rose Litter10L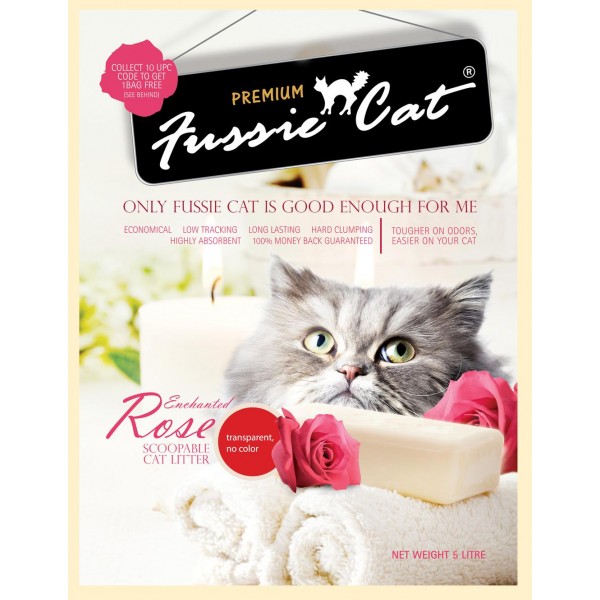 Advantages of Clumping Cat Litter
Pleasant smell, all cats love
Tight clumping
99.9% dust free
Scoopable
Economical
Highly absorbent
Long-lasting
Directions of Use
Fill the clean cat litter box with a layer of about 3 to 4 inches of Fussie Cat Litter. For best results, do not mix it with non-clumping litter.
Fussie Cat Litter quickly forms clump around the liquid waste area. Remove the clumps daily and dispose in trash. Do not flush. The rest of the litter stays fresh.
Add Fussie Cat Litter to the litter box after the scoop. Maintain the litter level at around 3 to 4 inches. Clean the litter box once a month. Dispose the content in trash.